In today's fast-paced work environment, you need many competencies to be an effective leader. The current times are extremely competitive, and you always need to be at the top of your game to deliver results.
The good news is, some fundamental skill sets drive your ability to lead. These basics of leadership like communication, people management, and strategy building, are the framework of your management proficiency.
Once you acquire these skills, it's about continually applying, reskilling, and upskilling them to fit your business scenarios. In this article, we will discuss how you can improve your leadership skills to get the desired results.
However, let's first understand the basic building blocks of leadership skills.
What are the primary leadership skills?
According to a study by career builder, 26% of managers said they were not ready to lead when they began managing others. Also, 58% said they didn't receive any training.
Why are such a large number of managers not in sync with organizational expectations?
Many of them may possess the essential leadership qualities. However, they may not have applied the required leadership skills to be successful.
I'm sure you don't want to be one amongst them. Isn't it?
So, how can you be ready for the challenges that you may face as a leader? The first step is to be aware of the necessary skills, and the next is to execute them. Let's discuss the skills first.
You need to focus on two types of skill sets to cultivate effective leadership.
The first ones are related to knowledge in your niche and expertise. These can include your competencies in strategy, planning, and delivery of your organizational objectives.
The second set is your soft skills. These are your personality traits related to your ability to interact and communicate with people.
Strategic thinking:
You need to develop strategies to achieve your organizational goals. If you have clearly defined targets of turnover, profit, and headcount, you get a good idea of where you are heading. However, you need to develop strategies to get the required results.
Strategy building is not simply about following numbers to get outcomes. It is about analyzing complex problems and devising methods to solve them.
How will you design your approach?
You need to gather information from a variety of sources: market intelligence reports, customer feedback, latest technology updates, among others.
Then, you need to analyze the data to know your market and customers. And finally, prepare a strategy to target these areas: you may have to design new projects or upgrade older ones to meet client requirements.
Planning and execution:
Once you have designed strategy, you need to back it up with planning and execution.
You need project management skills like 'scheduling' and 'cost management' to plan out things. You will need to identify the budget of your projects and the time by which they have to be delivered. Also, you need to plan the number of resources you will need to complete the projects.
You also need to have a risk management plan in place to focus on the weak links in your projects that can prevent timely delivery.
You now have strategies and plans ready to process as per the expectations of the market. What's next?
You will need to execute your plan with your organizing skills to complete projects on time. You need to develop decision-making and problem-solving skills.
When your plan is getting executed, you need to solve complex issues and make swift decisions. You may also have to quickly go back and make changes in your plan to attain delivery objectives.
People management:
What is the most important resource in your organization?
It's the people. You can have the best strategy and planning for your organization's vision. However, it will not suffice until you have employees that align themselves with your goals. Hence, you need people management skills as a leader.
You need to motivate people to achieve organizational objectives. This will require persuasion and influential skills.
How do you influence others?
You will need emotional intelligence to understand varied mindsets and then sync your goals with individual interest by delegating tasks. A clearly defined job helps employees to focus their energies and generate requisite output. With effective delegation, your employees are empowered, and their morale is high.
For instance, you can link incentives of employees to the profit of the organization – if they meet targets, you allocate them a monetary bonus. Such techniques assure that your employees take responsibility for their work.
But, is delegation enough? What if your employees are stuck and projects are not completed on time?
You need to ensure that tasks are accomplished on time by always being in touch with employees. If they are not meeting deadlines, you have to intervene and correct what's wrong.
Hence, you also need to give feedback as a leader. It will help you to monitor and track the performance of your subordinates.
There are times when outcomes get impacted due to ego clashes between your employees. When people work as a team, there are bound to be differences in opinion. You need to have the skill to find a peaceful solution that satiates all the parties involved. Your conflict resolution skills help to manage a healthy work environment.
Communication skills:
One mandatory skill that all leadership experts will point out, without which you cannot be a leader, will be effective communication. You transfer crucial information, which is necessary for the success of your organization with your communication skills.
Communication skills include your listening, presenting, and speaking skills. You build a rapport with your colleagues and subordinates with these skills.
Another important aspect of productive communication is that it should be timely. For instance, if there is a technical bug in your product, this needs to be escalated to the concerned team quickly. Letting such a product reach the customers can be detrimental to the brand image of your organization.
Communication also plays a crucial role in disruptive times, like natural disasters or PR crises. You need to be proactive and take swift action – get in touch with various stakeholders and keep in touch. Effective communication in difficult situations can subvert the impact of the crisis.
Now that you are aware of the primary leadership skills, you need to build them through constant practice.
Following are 5 steps to develop these skills.
5 Steps to Develop Leadership Skills:
1) Identify your leadership style
First of all, you need to be aware of your leadership style. This will help you analyze your current standing as a leader. It will also check if you are using the right leadership techniques as per your business needs.
Next, you need to set your leadership goals: where do you see yourself as a leader? Which are the leadership styles you admire? How can you apply these styles in your work culture?
Once you have the answer to the above questions, you are aware of two aspects: your current standing as a leader and your expectations from yourself. The difference between these two can help you figure out a plan for developing leadership skills.
For instance, if you are an authoritarian leader, but realize that a transformational leadership style suits your current business scenario, you can switch your method. To make that change, you can do away with micromanagement techniques and develop a collaborative culture in your organization.
2) Find your weak areas:
To develop or improve your leadership skills, you need to know where to focus. You can have excellent technical and functional knowledge, but lack soft skills or vice versa. As a result, you may not be able to get the desired results from your team.
For instance, if there are operational issues in a project, you may be quick to point them out and propose problem-solving methods to resolve them. However, you may not have the ability to motivate people to work towards the suggested solutions.
Sometimes, you can be good at some aspects of a skill but may need to work on it as a whole. In such cases, you only need to work on particular features of a skill.
For example, you may be very good at describing your thoughts in an email, but find it hard to express them effectively while speaking. Hence, you will need to work specifically on public speaking, a subset of communication skills.
Furthermore, you may also take this leadership trait test and narrow down the pain points in your leadership armory.
3) Find resources to fill in the gaps:
By now, you have identified the leadership style that you should adopt, and the areas that you need to work on to develop the necessary skills.
What next? You need resources to fill the gaps in your leadership skills – this is the most crucial step.
Where do you get the information necessary to improve yourself as a leader?
Here are some ways to obtain these resources.
Participate in leadership training courses or workshops, listen to podcasts, attend conferences and get into discussions. Experts in these sessions can help you with tips that can be a game-changer in your journey to excel at leadership.
You can also install software to help you with the tools required for your leadership.
Further, find a mentor, someone who has carried out leadership roles. There is no substitute for experience. You can get a lot of practical methods to develop your leadership skills from your mentor. Be cautious: before you apply these methods, get in touch with your HR, and make sure they are in line with your company policies and protocols.
Last but not least – read. All successful leaders are readers. You should never stop taking in new information. Read business books and magazines. You can also read books on leadership or on specific skill sets you are looking to target.
4) Develop flexibility to adapt:
There is no right way to lead in all circumstances. The one characteristic you need to develop as a leader is to adapt to the situation. You cannot afford to be rigid and expect the same methodologies to work in every case.
For example, you may need to change your leadership style from democratic to autocratic, if there is a sudden surge in millennials joining your organization. Likewise, if there are more experienced people in your project, you may alter your style to laissez-faire.
When you are flexible to changes, you gain situational awareness. You become proactive and anticipate issues before they occur. As a result, you increase productivity and deliver better results. All these factors contribute to developing better management skills in you.
As a flexible leader, you are open to new ideas. You are ready to change your methods and allow information to sink in from all sources. Thus, you welcome change. Also, you develop the ability to change your plan as per the situation.
5) Take additional responsibilities:
To become a great leader, you need to embrace challenges and get out of your comfort zone. Don't just stick to your job description; take the initiative, and get involved in additional work. This can include having more projects, more departments, or greater involvement in business decisions.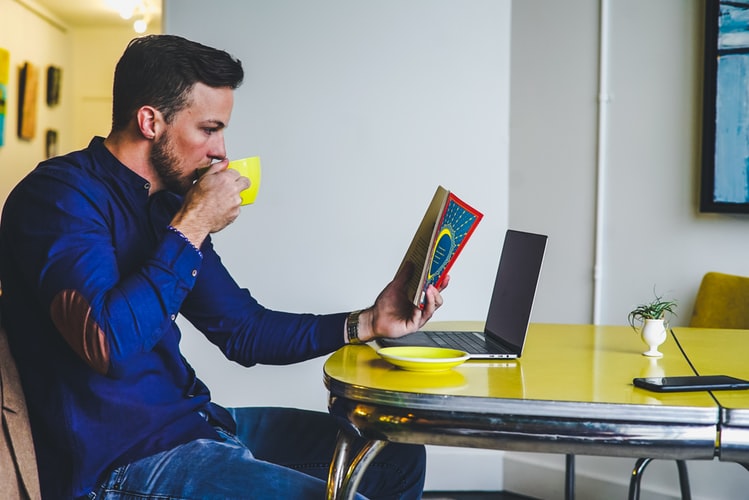 How does taking up more work help you in improving your leadership skills?
The methodologies that are effective in your roles and responsibilities may not give you the desired results in the additional assignments that you take up. This will push you to adapt and learn. The more you do, the more you learn.
Additional responsibilities also expose you to a variety of situations. You test your problem-solving skills and task competencies.The increasing number of interactions alleviates your soft skills.
Can you learn leadership skills in the work environment only?
Not really. You need not wait for standard conventions or official assignments to apply leadership skills. You can use situations that are not related to work – take charge of various organizational events, like team building activities and competitions. You can imbibe analytical and soft skills from these ventures.
Final thoughts:
You need not confine yourself to corporates and workplace environments to cultivate leadership skills. Every time you find a situation that calls for a leader, take up the opportunity, and exhibit your skills. The worst outcomes will only teach you to become a better leader.
Constant learning is also an essential attribute to become a great leader. You need to keep yourself up-to-date with the latest requirements in business and align your leadership attributes accordingly.
What are some leadership skills that you would like to acquire? How are you going to adapt to them? Let us know in the comments below.